Creaza is very proud to announce that we have just won the award "Digital Learning Tool of the Year" for the second time. Creaza first won the award in 2013, and now again in 2015.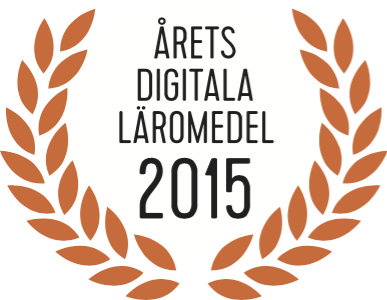 The award was handed out at the annual Swedish conference Framtidens läromedel (Learning Tool of the Future), which was held on October 14 and 15. The conference, which, among other things, consists of a wide variety of inspiring lectures and presentations, was concluded by announcing who won the "Digital Learning Tool of the Year" award.
Creaza is especially proud of this award due to the fact that it is the teachers (and students) themselves that have nominated us.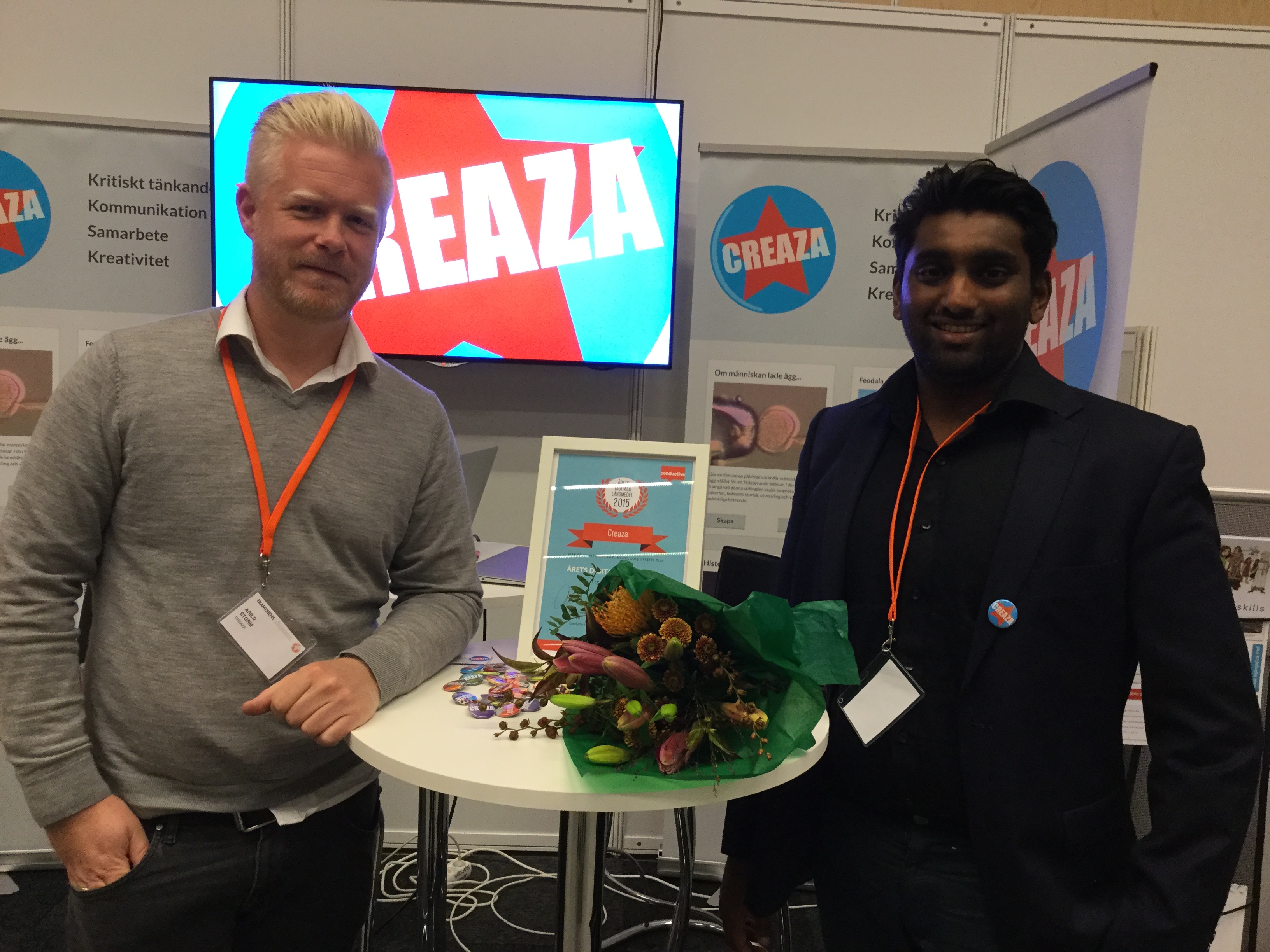 From left: Arild Storm (COO) and Josef Holmqvist (Country Manager, Sweden)
Here is some of the feedback sent in from different Swedish schools:
| | |
| --- | --- |
| | There are several reasons: The tools are versatile and comprehensive. They are also easy to use, yet refined, and very user friendly... The tools enable the users to work in a multimodal way with a broad definition of text. In this way it complements the more "traditional" learning methods in a really good way. Last, but not least: The tools are creative and fun! |
| | It's a learning tool that is easy to use in the classroom, that engages the students, and that the students think is fun. They are especially fond of the Cartoonist tool. |
| | |
| | In science class we are always working with a large number of terms and connections that the students need to find a way of organizing. Creaza's mind mapping tool (Mindomo) is a perfect tool for accomplishing this. |
| | |
| | [...] because I think it was easy and smooth to, for instance, add audio, images, and icons when creating presentations in Mindomo. |
| | |
| | The students are presented with a a wide selection of tools, and they can choose the one(s) they feel best enable them to express themselves. |
| | |
| | We did a science test in Creaza. It was a lot more fun than a regular test using a pen and paper. |
| | |
| | The students have great possibilities to display their creativity in many different ways. |
| | |
| | Creaza deserves the award because the tools are creative, easy to use and easy to adjust to students of different age groups and levels. |