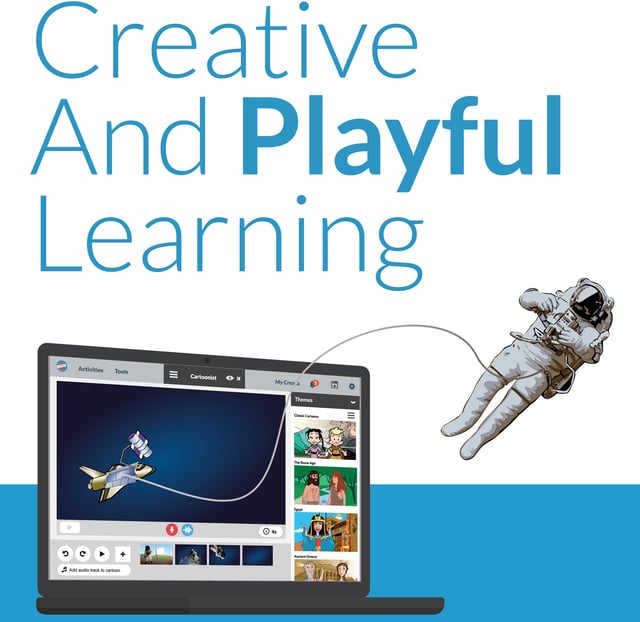 Creaza is really looking forward to meeting many American teachers at the ISTE conference in San Antonio this week. ISTE is the largest education technology conference in the US. You will find us at booth 229 together with Oslo EdTech Cluster and Skooler.
Creaza is being used by a lot of American students and teachers, and we are eager to show all the new possibilities that have been added this year. Creaza provides teachers and students with a multitude of creative opportunities for digital learning and digital storytelling.
Earlier this year, a brand new version of Creaza's Cartoonist tool was launched. Cartoonist has undergone a major transformation and has become even easier to use. In addition, several new features have been introduced. Among them, is the inclusion of Creaza's enitire audio library, providing users with hundreds of audio clips they can use as background music to further spice up their stories.
Chromebooks are widely used in many American schools, and Cartoonist is a perfect fit for Chromebook users as well.
Special invite to ISTE visitors: Together with Oslo EdTech Cluster and Skooler, we invite you to an event at Rio Plaza on Riverside Walk on Monday, June 26. Find out more here: http://hubs.ly/H07RLQb0
We are looking forward to meeting you at ISTE!