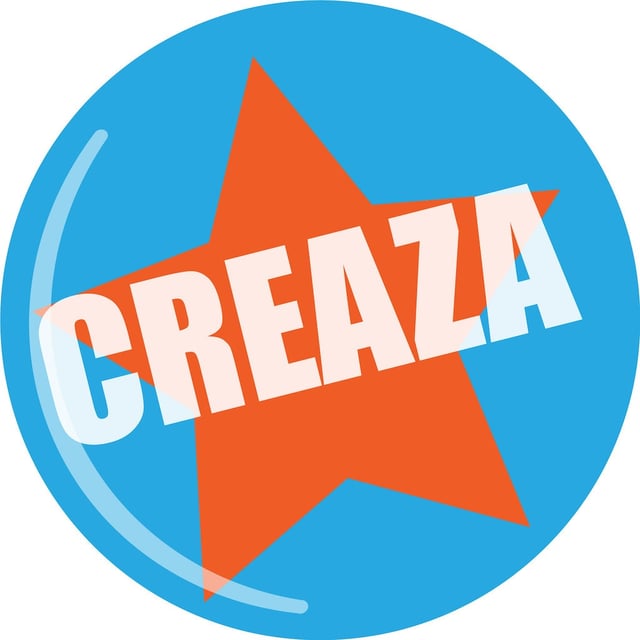 Vilken kväll, vilken avslutning!
Vi vaknade igår upp med en stolthet endast av att vara nominerade till det kanske finaste priset som man som verktyg och läromedel kan vinna. Inte ens i vår vildaste fantasi kunde vi föreställa oss att Creaza några timmar senare skulle läsas upp som vinnare där vi i finalen stod mot företag som BBC, Discovery och Seppo.
Bett Awards har aldrig tidigare haft så många nomineringar och de menade att det var otroligt svårt att endast utse sju finalister i kategorin med företag över hela världen.
"To be shortlisted is a great achievement in itself, but to be crowned a Bett Awards winner at such a time of global EdTech innovation is something to truly celebrate. On behalf of all judges, I would like to congratulate Creaza - their teams should be extremely proud of receiving an accolade that is recognised by schools across the world". - Simon Presswell
Vi har det senaste året arbetat otroligt hårt med att ta fram ett verktyg med funktionalitet och innehåll som går i linje med läroplan och hur pedagoger faktiskt arbetar, och detta är ett fantastiskt bevis på att vi är på rätt väg. Vi är tacksamma för alla våra kunder som kommer med återkoppling och ideer om utveckling, för trots allt är det ni som är experterna och vår största tillgång.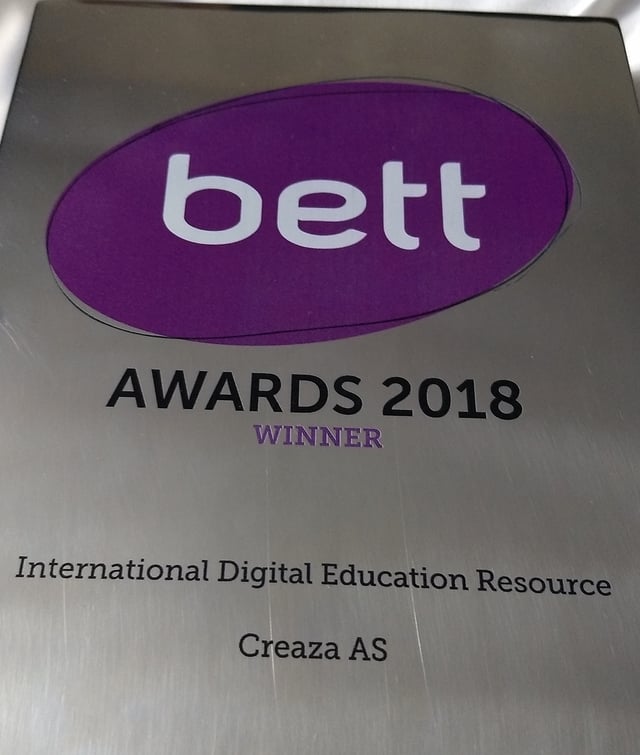 "This is an innovative product that allows for great creativity and flexibility on the part of both teachers and students. It strikes a good balance between user-generated and pre-provided content. It would provide students and teachers in a wide range of subjects, with an accessible and engaging personalised learning experience". - Patrick Hayes (Bett Awards styrelseordförande).
Vi ser väldigt mycket fram emot 2018 och allt det kommer innebära. Vi har som ni alla vet några fantastiska förbättringar i båda innehåll och funktionalitet som vi släpper nu under terminen och detta pris ger oss energi att fortsätta vår resa mot att bistå med kreativitet, engagemang, lekfullhet och kunskap i skolan.
Med stolta hälsningar,
Creaza-teamet!