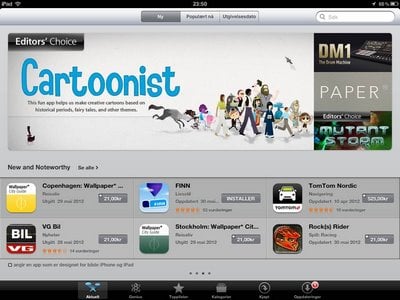 We are overwhelmed by the massive amount of feedback we have received, and we are extremely proud to have been picked up as "Editors' Choice" back in June. We are also very thankful for the criticism you have provided us with. We have spent the entire summer working relentlessly in order to bring you an App with massively improved performance and stability. Here are some of the key improvements:
- Now supporting iOS 6
- Significantly improved overall performance
- Better preview function
- Improved scaling of objects
- Improved workflow with text and improved scaling of text
- Improved loading of objects
- Minor bug fixes on captions
This build includes improvements to the existing performance enhancements that have been added in the previous builds, in addition to bug fixes and minor regression fixes.
Are your school subscribers of the Creaza Cartoonist EDU App, download/update from iTunes
Are you a single user, download/update Creaza Cartoonist from iTunes