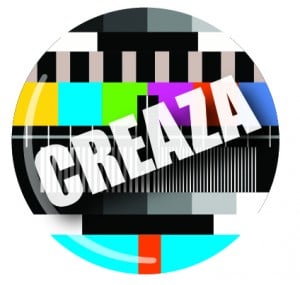 We appologize to all our English readers for this post in Norwegian, but the reason is that this news concerns our Norwegian customers spesific! Creaza has teamed up with NRK (Norwegian National Broadcaster), to provide the possibility to edit video footage from NRK.
Gledelig nyhet til alle norske Creaza-kunder og til alle utdanningsinstitusjoner som er FEIDE-klare.
NRK Skole og Creaza AS har inngått en samarbeidsavtale. Norske elever kan nå redigere og mikse sine egne versjoner av utvalgte filmklipp NRK Skole leverer til norsk utdanningssektor.
Elevenes sluttprodukter kan publiseres gjennom NRK Skole sine kanaler dersom eleven ønsker dette og dersom innholdet egner seg for publisering.
Alle utdanningsinstitusjoner som tilbyr FEIDE-pålogging til sine elever og ansatte kan nå be om tilgang til tjenesten på vegne av sine brukere via kundeportalen til FEIDE. Utdanningsinstitusjonen må på vegne av sine brukere akseptere brukervilkår for tjenesten.
NRK Skole og Creaza er svært fornøyd med at alle norske Creaza-kunder og NRK Skole - brukere (med FEIDE-pålogging) nå får tilgang til å redigere deler av kulturarven og sette sammen sine egen filmmikser. Dette gir elevene større muligheter til å være kreative og skapende i en skolefaglig kontekst.
Alle norske Creaza-kunder som ønsker å ta i bruk det nye NRK Skole universet i Creaza kan sende en e-post til nrkskole@creaza.com. Merk e-posten med "Tilgang til nytt NRK Skole-univers i Creaza". Dere vil deretter blir kontaktet av Creaza.
Tjenesten vil lanseres på NKUL 2011. www.nkul.no
Besøk NRK Skole eller Creaza sitt utstillerseminar på NKUL onsdag 4. mai klokken 11.15, eller besøk oss på stand:
NRK Skole: AU1A
Creaza: EU4
Les mer om NRK Skole her: www.nrk.no/skole
Les mer om Creaza her: www.creaza.no
Les artikkel på Senter for IKT sine nettsider:
http://www.iktsenteret.no/filmredigering-feide-brukere