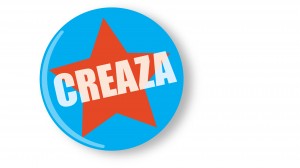 Creaza Education, consisting of the four appraised tools; Mindomo, Cartoonist, MovieEditor & AudioEditor will on April 11th get a sibling –
Creaza Video in the cloud.
This is a new online video-editing platform that enables personal and user generated TV of the future. The new service is not targeted to the educational sector, but rather to consumers and business alike.
From April 11th Creaza Education will be found on www.creazaeducation.com and Creaza Video in the cloud will be found on www.creaza.com.
The strong collaboration between the two Creaza companies makes us confident that Creaza Education will continue to innovate, grow and offer the most stunning creative educational service on the web!