Creaza had an incredible week in London at BETT 2011. (The world's leading event for educational technology where education professionals can evaluate and purchase a comprehensive range of ICT products and services.)
A week filled with presentations, networking, branding and meeting customers really confirmed to us that Creaza is being used a lot. We met hundreds of users and a lot of people within the education sector who all showed an interest in Creaza. A common theme is that our product always gives us the possibility to make people smile ;-)
Check highlights from BETT here: http://www.bettshow.com/bett11/website/Home.aspx?refer=1
For BETT 2012 we will move on to an even larger stand to meet the growing interest. More to come on this..
Creaza participated at NOT together with Fronter in Utrecht in the Netherlands in the end of January. It was an extraordinary stand with Creaza buttons all over and we met both existing and potential customers. NOT is the largest educational event in the Netherlands.
In the City of Oslo all students and teachers have access to Creaza, and they use it!
Nearly 30 000 people have used Creaza in Oslo since august 2010.
500 teachers from Oslo participated at the conference "Den digitale Osloskolen" Wednesday this week. We received a lot of positive feedback on how their students may use Creaza's creative tools to create and produce and thereby show their skills and competence.
This week usage of Creaza was at an All Time High both when counting different users and unique products being produced. We like it!
This weekend Creaza will participate at the international CREATE - SHARE - LISTEN conference in Lillehammer, Norway. We are looking forward to meeting Digital Storytellers from all over the world. You can find the conference website here: http://lillehammer2011.wordpress.com/
New content: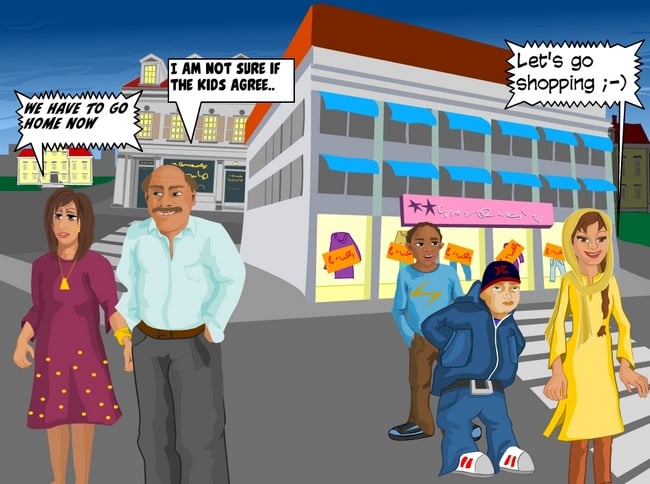 A spring release with new content is coming up for all our Premium users. A brand new theme called "You & Me" will be released in February. We will be back with more on the possibilities this theme provides when release is a fact!
In our MovieEditor theme "Geographical Places" 20+ new movie clips from Marrakech will be released. How is daily life in Marrakech? All Premium users will get access medio February.
AND! A lot of new music tracks is on its way. All using Creaza Premium will get about 400 new Music tracks they may edit, mix, slice and use together with all of the movie clips.
The large German event "Didacta" is being held in Stuttgart Germany from February 22nd to February 26th. Creaza will be there. We will be at Halle 1, Gang L, Stand 51 together with our partner Fronter.
For more information and more products made in Creaza please follow us here:
Thanks!