Creaza launches new service
Today Creaza will unveil its new cloud based, online video platform at the National Association of Broadcasters (NAB) Show at the Las Vegas Convention Center. CEO of Creaza Inc., Jostein Svendsen, will deliver a keynote speech headlined CLOUD VISION vs. Technical Reality at the show's April 11 "Content in the Cloud" session.
Creaza's "social video" service is truly unique, enabling users to shoot, edit, share and store their self-generated videos. Creaza's cloud-based video editing tool makes it simple for users to edit their video into a produced package, with a wide range of professional editing techniques. Even beginners can shoot raw footage from a mobile phone, quickly produce a broadcast-quality video and share it with their friends on their favorite social networks.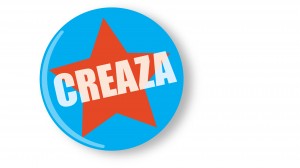 "Creaza's 'social video' service caters to B2C & B2B, enabling multisite contributions and collaborations for families and friends, hobbyists, corporations, and educational institutes," commented Jostein Svendsen, CEO, Creaza Inc.
"Our solution will change the professional videography landscape, enabling collaborative productions for global documentaries, newscasts and even wedding videos.
"Shoot and capture media with your mobile phone or any camera device, syncing it to your private media library in the cloud.
Shape and edit your media clips with professional-looking titles, transitions, effects, animation, music and narration.
Share and collaborate in an online workspace and publish your movies to social networks and video scrapbooks.
You will find more information about the new service at www.creaza.com from 16.00 Norwegian time April 11th 2011.
(Source http://press-releases.techwhack.com/133057-creaza-2)
Creaza already provide an innovative, powerful and integrated web-based toolbox for creative work and educational purpose. Schools, students and teachers can use the 4 powerful online tools, Mindomo, Cartoonist, AudioEditor and MovieEditor in 9 different languages.
Creaza Education combines powerful tools and curriculum oriented content and let the students integrate professional and user-generated content, creative tools and a social network in a new and innovative way.