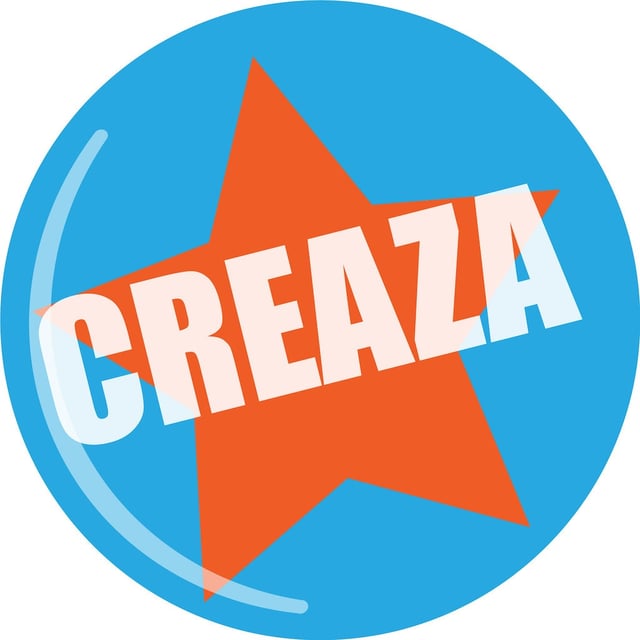 Creaza - Best International Digital Educational Resource 2018
Hvilken kveld og hvilken avslutning!
Vi våknet i går og var svært stolte ved å være finalist til den kanskje fineste prisen man kan vinne som digitalt verktøy og læremiddel. Ikke en gang i vår villeste fantasi hadde vi forestilt oss at Creaza noen timer seinere skulle leses opp som vinner i finalen der vi kjempet mot flotte selskap som BBC, Discovery og Seppo.
Bett Awards har aldri tidligere hatt så mange nomineringer og mente det var ekstremt vanskelig å kun velge 7 finalister i kategorien med firmaer og produkter fra hele verden.
"To be shortlisted is a great achievement in itself, but to be crowned a Bett Awards winner at such a time of global EdTech innovation is something to truly celebrate. On behalf of all judges, I would like to congratulate Creaza - their teams should be extremely proud of receiving an accolade that is recognised by schools across the world". - Simon Presswell
Vi har det siste året jobbet veldig hardt med å løfte frem et produkt med funksjonalitet og innhold som funker godt med læreplan og hvordan lærere og elever faktisk jobber. Dette er et fantastisk bevis på at vi er på på riktig vei. Vi er veldig takknemlige for alle våre kunder som gir feedback og ideer til videre utvikling, for det er tross alt dere som er ekspertene og våre viktigste samarbeidspartnere.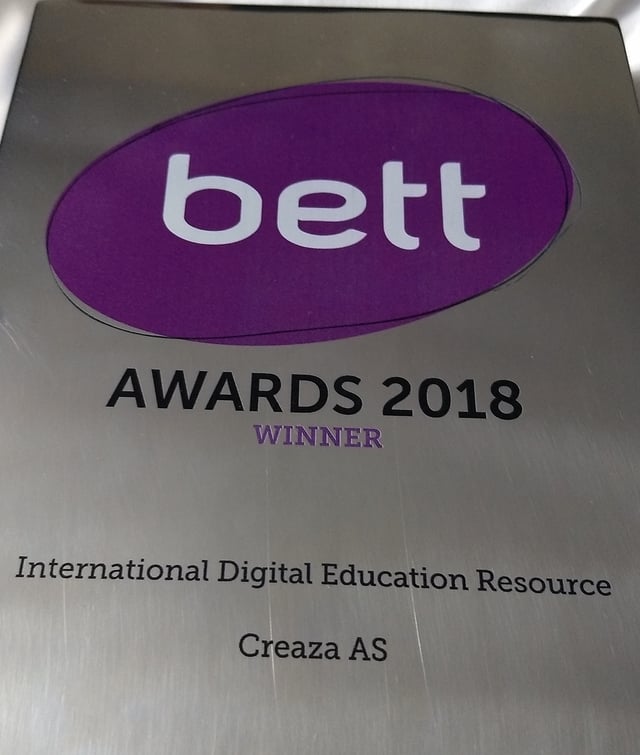 "This is an innovative product that allows for great creativity and flexibility on the part of both teachers and students. It strikes a good balance between user-generated and pre-provided content. It would provide students and teachers in a wide range of subjects, with an accessible and engaging personalised learning experience". - Patrick Hayes (Bett Awards juryformann).
Vi ser veldig frem til 2018 og alt det vil innebære, Vi har som alle vet noen svært spennende og kreative muligheter på vei, både innhold og ny funksjonalitet som kommer utover vinteren og våren.
Denne prisen gir oss masse energi til å fortsette vår reise for å bistå til økt kreativitet, engasjement, lek, inkludering og læring.
Stolt hilsen fra

Creaza-teamet!